WELCOME


The Charitable Foundation "Shalom" was created in Berehove (Beregszász), Ukraine on 21 June 2000, in accordance with the Ukrainian legislation, based upon a meeting between the founders.
The Foundation was registered by the Ukraine Justice Department on 4 July 2000 with a certificate of state registration number 06.
The Foundation was established to provide for charitable and philanthropic assistance, and pursue social, charitable, educational, historical, and other socially useful purposes for the Jewish history preservation in Transcarpathia (Zakarpatt'ya).
We appeal to all former residents and others with an ancestral connection to Beregszász, to support our projects. Those wishing to participate in the charitable activities of the Foundation, please contact us for further details and possible financial assistance.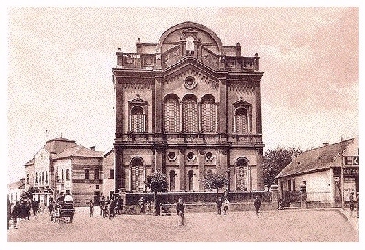 former Beregszász Grand Synagogue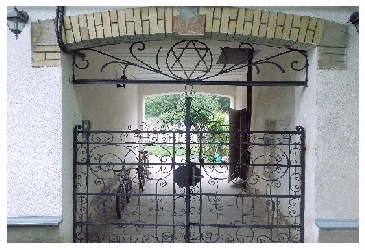 Beregszász Cemetery gate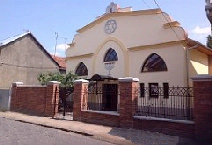 Beregszász Orthodox Synagogue
Recent Announcements
Status of Beregszász Cemetery restoration
Over a five year period, the Beregszász Cemetery was restored and remains in wonderful condition. Funds are needed for continuing maintenance of the cemetery and restoration needed by any matsievot (Tombstones).


Restoration of the Beregszász Orthodox (Small) Synagogue
In conjunction with donations, and with partial financial support by the Hungarian Ministry of Foreign Affairs, the roof has been totally replaced. Work is now progressing on the interior of the sanctuary. Additional funds are needed for completion of all the necessary work to complete this project.


Establishment of a Museum of Sub-Carpathian Jewry
Plans are underway to establish a museum in Berehove to house artifacts left behind by the Jewish population deported in 1944 and after leaving Sub-Carpathia after 1945. If you have an artifact you can donate to memorialize your family, please contact us.


Memories of Sub-Carpathian Jewish life post-WWII
We would love to receive any narratives, testimonies, audio or video recordings, etc., made by your loved ones who lived in Sub-Carpathia after 1945.


Facebook Discussion and Meeting Point Groups
Facebook provides everyone the ability to engage, chat and share information of interest to all with a connection to Sub-Carpathia. The groups are by region and there is a general disussion group. Following are links to the available groups you may be interested in joining (free):



Thank you in advance for your support and contribution.


Financial Goal Status:
| | | |
| --- | --- | --- |
| Project | Percent Complete | Percent Funded |
| Cemetery Maintenance | 80% | 50% |
| Synagogue Restoration | 85% | 75% |
| New Museum | 65% | 65% |
The "Shalom" Foundation Board:
| | |
| --- | --- |
| Name | Country |
| Joseph Vays - Chairman | USA |
| Hugo Gutman | USA |
| Ferenc Alter | Hungary |
| Bernat Hoffman | Israel |
| Yizhakh Adler | Israel |
| Ernő Goldberger | Ukraine |
| Gyuszi Richter (deceased) | Ukraine |
| Tibor Weisz | USA |
| Icu Kerber | USA |
| Marshall Katz | USA |
Staff:
Name
Erika Togyeriska- General Manager
Ernő Goldberger - Deputy
László Bazyuk - Manager
Gábor Meggyesi - member
György Majorosi - member
Interjú Vays Joseph:
(Move your mouse over the video window, and then click the arrow; Next, click the
Links: